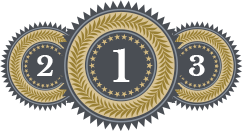 ATTORNEY YASMIN VOGLEWEDE

Yasmin is a native of El Paso and a proud Texan. She is also the daughter of an immigrant, and she is a dual-citizen of Mexico and the United States. She received her bachelor's degree in 2000 from the University of Notre Dame and majored in the Program of Liberal Studies and Spanish. She earned her J.D. from St. Mary's University, School of Law in 2003. She has been actively practicing Immigration Law since 2007, and is licensed by the State of New mexico and is a member of the American Immigration Lawyers Association.
Yasmin was first introduced to immigration law when she was invited to volunteer at the Department of Immigration of Catholic Charities of San Antonio. It was there where she realized she had a strong passion for helping the immigrant community, specifically asylum seekers and victims of crime. Their stories made her realize how strong and resilient they were, but also, how necessary it was to show them compassion and care.
Yasmin was subsequently hired by Catholic Charities and worked there for 10 years, until she decided to move on and opened Elvora Law Firm. By starting Elvora Law Firm, Yasmin hopes to continue to serve the immigrant community and not just continue her focus on asylum seekers and victims of crime, but also assist with family reunification and citizenship.
When she isn't fighting for immigrant rights, Yasmin likes to spend time with her dog, crochet, and support her favorite sports team like the Fighting Irish of Notre Dame. Go Irish!
Go Irish!
Case Studies
The following are examples of cases the attorney has worked on and do not guarantee that a similar outcome can occur with a different client's case. Immigration law changes day by day, and what one day works to get a positive grant, a negative grant can follow if the law changes. Each case is different, which is why it's always advisable to have an attorney represent you in court.
The first asylum case handled by the attorney was a domestic violence case.
The first asylum case handled by the attorney was a domestic violence case. In those days domestic violence was not a protected ground under asylum law so the client was advised of uphill battle to win her case. Nina was a 20 year old woman from Honduras who arrived to the United States 7 months pregnant. The pregnancy was a result of a rape by a man who has stalked and repeatedly assaulted my client. When she went to report her rape to the police, she found out that they were working with him. When her abuser found out, he threatened her family. She made her way to the United States and with what little evidence we had, we presented her case to the judge. The judge ruled in our favor, and now Nina and her child are thriving.
Sally was from Guatemala and is Mayan. Her people are discriminated in Guatemala, with Mayan women having even less protection against their perpetrators than non-indigenous women. Sally was abuser by her partner and she fled to the city. There she was assisted for a while by a man who later decided to rape and prostitute her. She only managed to escape after she tricked him into believing she was dead. Once in the United States we were able to get her into counseling and at her final hearing the judge granted her asylum with no opposition from the government.
ally was from Guatemala and is Mayan.
voluntary departure.
Robert came to our office requesting help to stay in the US. His prior attorney had made him take a voluntary departure, and had failed to file important documents for his case. Robert did not understand why this had happened to him. All he kept saying was that he has US family members relying on him, and he needed to stay. Based on the information he provided, we were able to re-open his case and give him an opportunity to fight to remain in the US.